"Join us for a night of family fun!"
Saturday, October 29, 2022 from 5pm to 8pm
In 1587, English colonists came to Roanoke Island. Night of 1587 Pumpkins is a new event at The Elizabethan Gardens at which we will attempt to light 1,587 jack-o-lanterns. The evening will consist of trick-or-treating, a costume contest, and of course, pumpkins! Everyone is encouraged to come in costume to enjoy the festivities. Jack-o-lanterns are provided by event attendees, so if you visit, please bring a few carved pumpkins!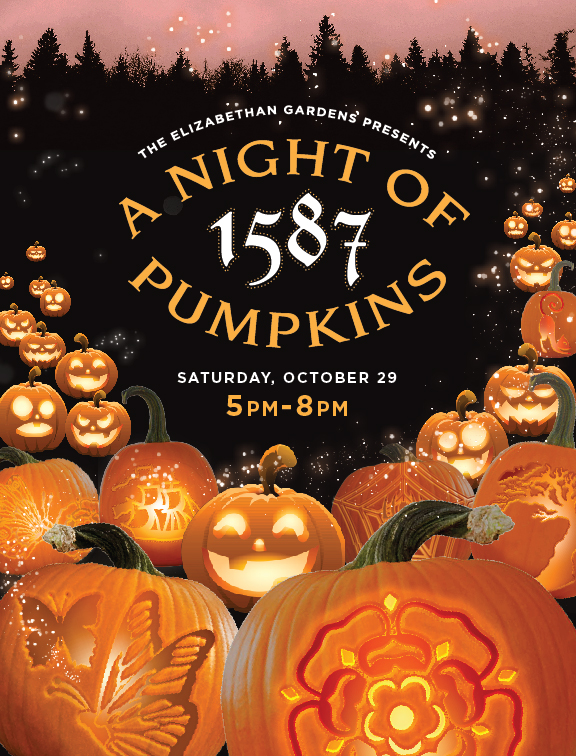 Vendors
Check back for details about vendor participation.
Costume Contest
Come dressed to win! All participants must be photographed in the gardens during the event in their costume. Judges will vote at the end of the evening. Winners will be notified by phone and winners will be posted on The Elizabethan Gardens website.
Costume Guidelines/Rules
Check back for details closer to event
Contest Categories
Best Family Costume. This category is for the best overall costume look.
Best Costume (Ages 2-4)
Best Costume (Ages 5-9)
Best Costume (Ages 10-13)
Best Costume (Ages 14-17)
Best Costume (Ages 18 & Up)