Gather and create lasting memories with a party at the Elizabethan Gardens! From birthday parties to anniversaries and showers, the Gardens provides a unique setting to celebrate you or your loved one's special day.
Youth Parties
Celebrate your child's birthday with a party at The Elizabethan Gardens' Discovery Cottage! A two-hour party package, includes a themed educational program, take-home craft, and a small gift bag for kids, a self-guided Gardens tour, and private access to the Discovery Cottage.
Youth parties and activities are designed for ages 4-10.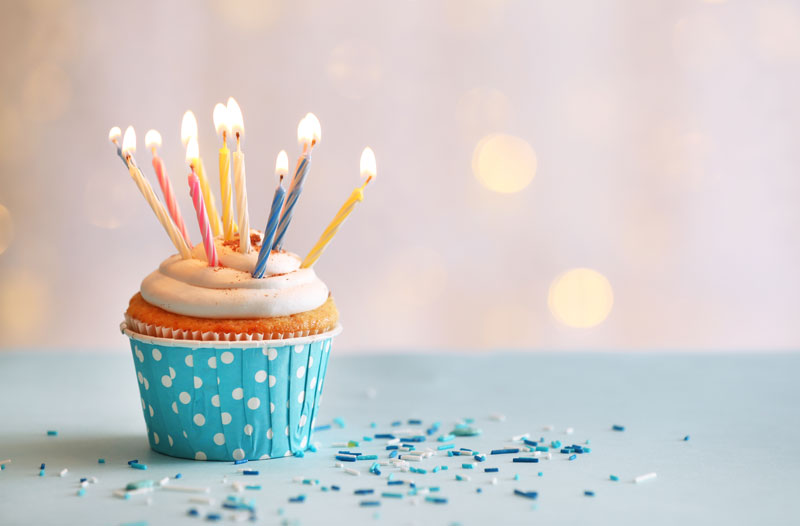 What programs are available?
We offer five different educational themes for you to choose from for youth parties: Butterflies, Fun with Frogs, Helpful Bugs, Backyard Birds, or Sensory Garden.
Each youth program contains a story, craft, and activity, and a learning moment. Programs usually last between 45 minutes to 1-hour.
Each child will complete a take-home craft and receive a small gift bag containing themed items.
A butterfly release may be added for an additional fee.
How much is a birthday party and is there a deposit?
A birthday party is $250 ($225 for Garden members).
To reserve your day and time, a non-refundable $100 deposit is required at the time of booking. Your space will not be guaranteed until deposit is received.
How many people can I have at my birthday party?
The party fee covers up to 12 children and 12 adults. It is $12.00 for each additional child and $10 for each additional adult. The maximum number of children is 20.
All children 16 ages and younger must be supervised by an adult.
When and how can I reserve a party?
Birthday parties can be reserved from September-May on Friday, Saturday, and Sunday at 11am or 3pm, and June-July on Fridays only at 11am or 3pm.
Weekday parties have limited availability and dates are not guaranteed to be available. Please contact us if you wish to reserve a party on a different day.
Parties must be reserved at least 3-weeks in advance of party date.
To reserve a birthday party please fill out the form below, contact us at (252-473-3234 ext. 101) or email adminassistant@elizabethangardens.org.
What does the Gardens provide?
Parties are 2-hours and you have exclusive access to the Discovery Cottage during your party. The Cottage is only for your party time and will not be accessible to general visiting guests during this time.
We provide themed activities and crafts. You may add on a butterfly release for an additional fee.
We will provide tables, trash, and recycle receptacles.
What is the cancellation and rescheduling policy?
We require advance notification of cancelation or a rescheduling need 1-week prior to party date. Cancelation after the 1-week deadline will forfeit party fee. Please contact staff as soon as possible if you must cancel. The Gardens reserve the right to cancel a reservation in the event of an emergency or due to weather. If the Gardens cancels a reservation, guests will receive a full refund.
What happens after the birthday party?
You are given an extra 15 minutes after the party ends for clean-up. Any trash not disposed of properly or damage to TEG property will be billed to guests.
Where does my birthday party take place?
We have two areas in the Gardens where you can reserve your party.

The Discovery Cottage: All parties receive exclusive access to this education space.
Sensory Garden: This is a picnic style, outdoor setting where you will have access to the Sensory Garden and the Discovery Cottage. Please know, if you choose this option the Sensory Garden will also be accessible to general visiting guests.
What can I bring?
You may bring food or drinks to the party. Staff are not permitted to handle open food or serve guests. You must bring your own serving utensils, dinnerware, cups, silverware, or other supplies. We do not provide these items.
You may also bring items to decorate the cottage as well. You have access to the Discovery Cottage 45-minutes prior to the party to decorate. We do not store decorations, party supplies, or food prior to the 45-minute time. We provide tables and chairs, which you may move at your discretion. Please do not move any other items in the cottage.
The Gardens has a refrigerator for your use; however, space may be limited. We do not provide anything to heat or cook food.
What is not allowed?
Balloons or helium tanks
Piñatas
Straws
Confetti or glitter
Alcohol and smoking are strictly prohibited at youth parties
Does TEG have other options for parties?
Whether an anniversary, memorial, shower, sweet 16, adult birthday, or other party, we welcome any group that wishes to celebrate a life event here at The Elizabethan Gardens.
We have five separate spaces available for party rentals, including the Overlook Terrace, Great Lawn, Sunken Garden, Rose Garden, and Odom Hall. Visit the 'Locations' page for details.
Please note that all reservations must be made through the Gardens' event coordinator and must be completed in writing. The executive director must approve any variances from TEG rental policies.
No political or religious events except weddings are allowed.
Contact us at (252) 473-3234 ext. 101 or email adminassistant@elizabethangardens.org for more information regarding rental policies and spaces at TEG.