"Make a lasting impression!"
Transformative gifts reshaped the initial design of our gardens. Other gifts along the way have continued this legacy. You can also make a difference and shape the future of our gardens through various gifting and naming opportunities.
There are several naming opportunities available:
Hanging Basket Sponsorship:

Mounting a tribute plaque to our Hanging Baskets located along the paths leading to the Overlook Terrace.

Memorial Bricks: These pave the walks that lead from the Courtyard to the President's Walk.
Complete the form below and select one of these opportunities. When you submit  the form it will send you to the secure online payment.
Trouble with the form? If you are having trouble with the online form, you can email us and we will send you a pdf version of the form which you can manually fill out and send back to us.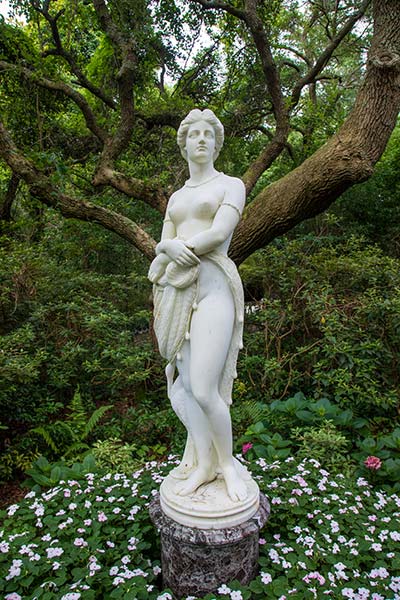 Plaque mounted with basket posts found along paths to Overlook Terrace
 Metal plaque
 Attached to basket posts
 Alongside paths to the Overlook Terrace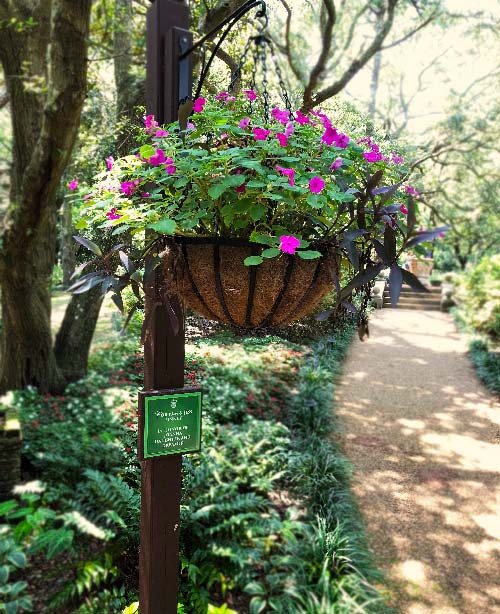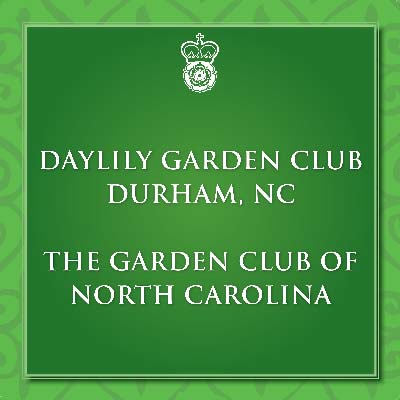 Memorial bricks lead from the Courtyard to the President's Walk
Laser-engraved brick
Three lines of type with 18-20 characters per line