Your support of our internationally acclaimed gardens ensures that this enduring pleasure garden will thrive for the enjoyment of all.
Financial support is a passport through the garden gate, and into the ever-changing tapestry of botanical delights and sights of The Elizabethan Gardens.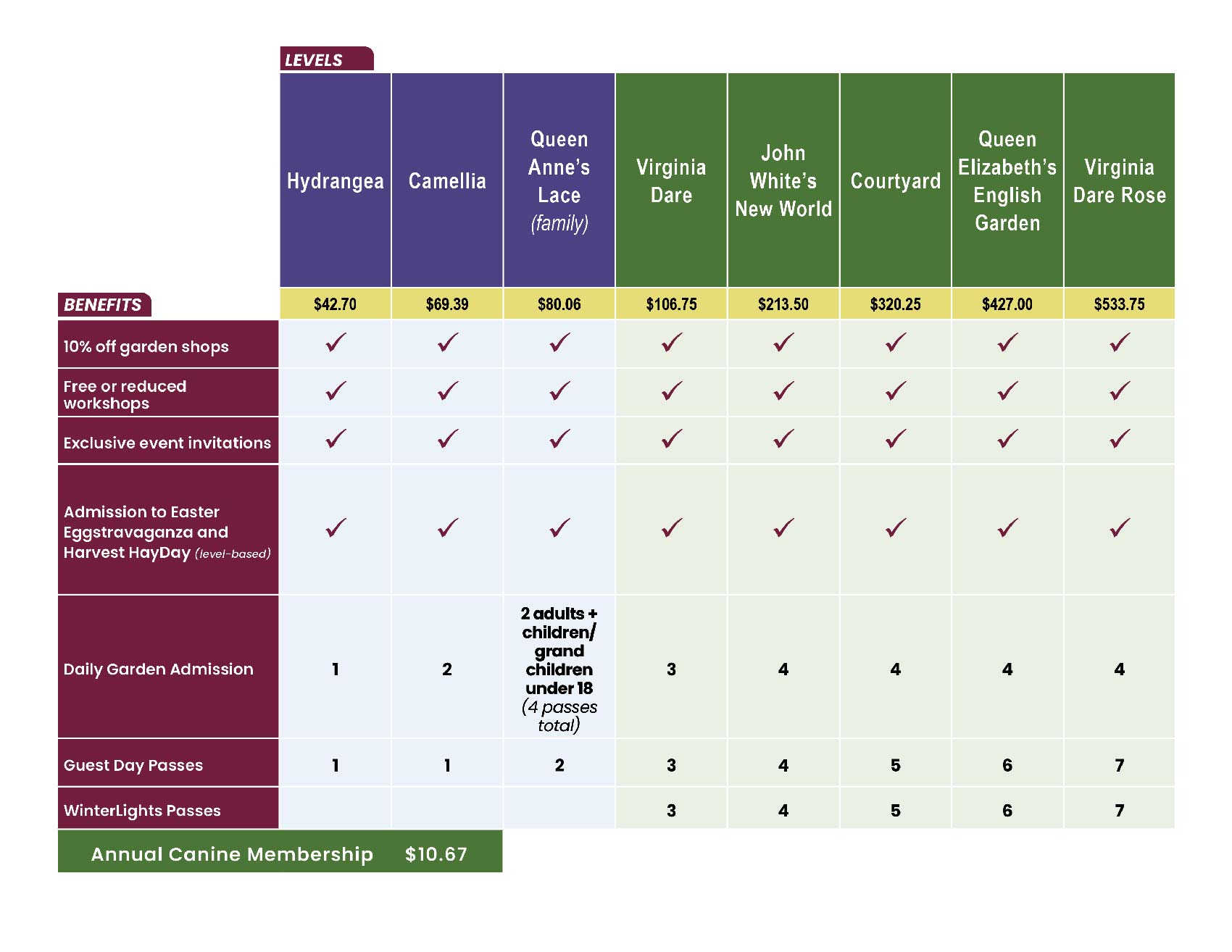 NOTE:
All memberships are taxed as admission by the state of North Carolina, your membership level includes all state taxes. To give a tax-free donation with 100% of proceeds assisting The Gardens, consider an additional gift to the Annual Fund appeal.
Standard Benefits
All memberships include non-transferrable free admission pass or passes depending on membership level (assigned to the name on the membership), quarterly newsletter, 10% discount to the Gatehouse Gifts, and plants, exclusive advance notice of all events, member discounts to special events, and free admission to Virginia Dare Birthday Celebration, Harvest Hay Day and Easter Egg Extravaganza.
Sign Up Today!
Please complete our online membership submission form below, or you may download and print the membership form at home and mail or email to the gardens: