John Buchanan Memorial Fund
A Special Gift for Fur Friends 
A special memorial fund has been established at The Elizabethan Gardens to honor John Buchanan and his love of animals. This fund will be used for individual annual dog memberships, to allow our members to enjoy the quiet and serene beauty with their "best dog friends."
John Gatewood Buchanan, IV (8/27/87-12/23/2021) of Kitty Hawk, NC had deep roots in the Outer Banks. His great grandmother, Mary Pritchard Coleman, was born and raised in Elizabeth City and spent her summers at the beach. Four generations of his family have enjoyed coming to the Outer Banks for over 100 years. In fact, his grandfather and uncle were in the Outer Banks the day he was born.
John was born and raised in Fairfax, Virginia. and spent six years of his childhood abroad in Thailand and Peru. He was a sports fanatic and loved spending time with family and friends. He was an excellent golfer and competed in the Virginia State Golf Championship and other national tournaments while a student at James Robinson Secondary School. After graduating from James Madison University, he worked in Washington, D.C. in banking and retirement fund management. In search of a simpler life he moved to the Outer Banks to manage his own pool and spa business where he took great pride in caring for his customers. John could often be seen at work with his dogs.
John developed a love for animals at an early age and enjoyed a variety of pets throughout his life to include a snake, turtle, rabbits, a hedgehog, birds, cats, and dogs. His last fur babies, Bella (dog), Mac (dog), and Bosley (cat) were all rescued from the OBX SPCA animal shelter. John cared deeply for the people he knew and all animals. In remembrance of John, this memorial was established in an effort to help others enjoy time with their dogs at no personal expense in the beautiful, peaceful environment of The Elizabethan Gardens.
To learn more about becoming a member for yourself and your "best dog friend," follow these links: Membership.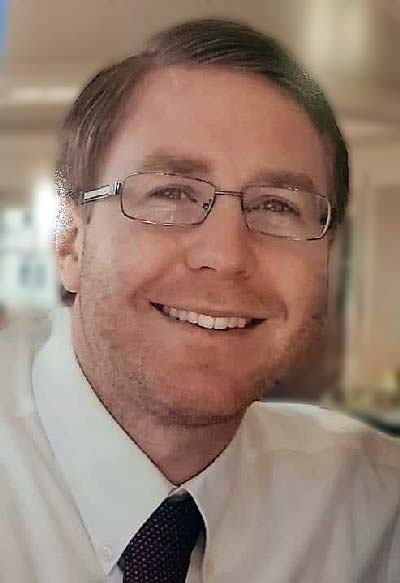 Mary and David Ahearn Jr.
Dr. Catherine McGrogan and Dr. Roger Allen
Emily and Frank Ausband
Betty and Greg Bradley
Janis and Peter Collins
Judith and Thomas Copeman
Angela and Bill Culbertson
Jackson and J.T. Dixon
Patrice and Daniel Dwyer
Judith and Jan Flakowicz
Anita and Mark Frena
Melissa and James Gibson
Beverly and Barry Goldsmith
Linda and Gary Hall
Rosemarie and Mark Halloran
Latisa and John Head
Sally and Stephen Hotchkiss
Colleen and Jeffrey Hummel
Tonilu and Danny Joyner
Mary and Ed Kitchen
R.C. and J.C. Koch
Ellen and Paul Kruse
Susan and Edward Lang
Barbara and Michael Lanman
Elizabeth and Rod McCaughey
Heidi and Jeffrey McShea
Maureen and John Montgomery
Sue Mortensen
Marie and Rob Neilson
Holly and Graham Pembroke
Carol and Glenn Riggin
Diane and Christopher Rohan
Ann and Tom Rust
Wanda and Jack Salmon Jr.
Kathryn and Robert Sanborn
Ann and Mark Sellers
Constance Serafin
Paula and Ike Sherlock
Pat and Glenn Smith
Joanne and Richard Sulik
Patricia and Francis Toolan
Candie Tran
Barbara and Michael Williams
Barbara and Howard Withycombe